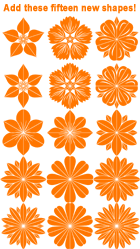 ---
Related products...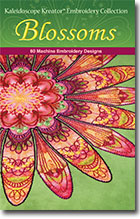 Blossoms Embroidery
Collection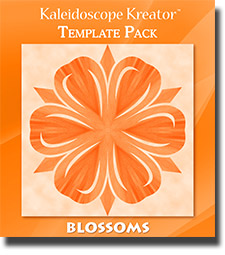 Celebrate Spring with the Blossoms Template Pack. Adds fifteen new shapes that will transform your photos into fun flower designs.
Blossom shapes come in 10-, 12-, 16- and 20-segment variations.
Click here to see a free sample project using shapes from the Blossoms Template Pack.
NOTE: The Blossoms Template Pack is an add-on product for Kaleidoscope Kreator 3, and can only be used if Kaleidoscope Kreator 3 is already installed on your computer.